Dear Asgardians,
Enjoy the month long Burning Time Event happening from 1st April 2013 to 25th April 2013.
Player will receive
2X EXP increased in EXP gained
during the
Burning Time Event
.
Here are the schedule for the month of April Burning Time Event. Remember to mark your calendar and enjoy this 2X EXP event!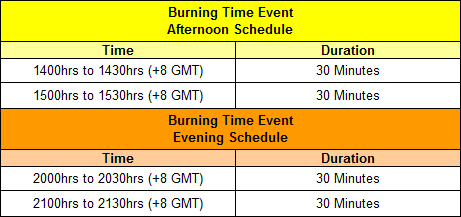 Have fun training your characters!
-RO2 Administrator.