From 28th March 2013 to 25th April 2013, stand a chance to receive a special Level-Up Support Package when you complete a special quest that will be given to you when your character reachesLevel 10, Level 20, Level 30 and Level 40!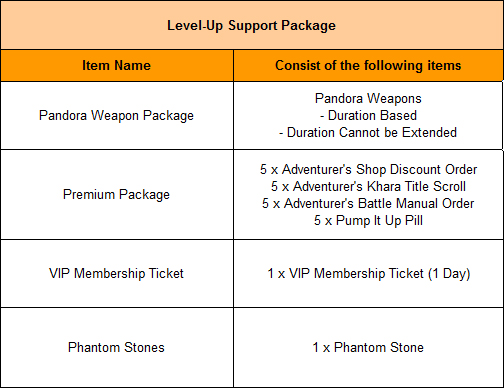 Update as of 28/03/2013, 1615hrs(+8 GMT)
▪ Change in the Phantom Stone quantity.
Event Term and Conditions
▪ Player are advised to complete the special quest given when the playing character reaches Level 10, 20, 30 or Level 40.
▪ It will be impossible to assist player to go back to the previous level if they have accidentally level up past the event required level.
-RO2 Administrator